Ninja was born on 6 March 1991 in Ludhiana of Punjab, India. Ninja is an Indian Punjabi Singer, Playback Singer, Film Actor and Model.
Ninja, Punjabi Singer born in a Middle-class family of Kot Mangal Singh area of Ludhiana. Ninja's real Name is Amit Bhalla. Ninja spent his childhood in Ludhiana. His financial circumstances were not very good so he never wants to be a Singer during his primary studies. Ninja wanted to do MBA and his aim of life was to get a good-paying marketing job. After completing senior secondary with commerce, Ninja started Bachelor of Commerce but his economic conditions were not as good to pursue studies and he left his studies. Ninja faced many difficult times in his early life. For getting a graduation tag, Ninja did a Bachelor of Arts with the help of his friends. Ninja did his first job in Vodafone telecom as a part-time team leader where he earned 2500rs monthly. Ninja was also a very fatty guy before his entry into the Punjabi industry. So to maintain his physic, Ninja lost 70kg of weight.
But Ninja has a music background in his family, his family was running a music café itself but his family did not want him to go into the music line. But destiny has something different for Ninja. During college time, Ninja participated in the Bhangra Competition of the college level. In his performance, his task was to sing Punjabi Boliya during Bhangra. His voice was too good and he got too much appreciation from the staff & students of his college. His performance played the role of ignition for Ninja to get a kick start in the music career. Then Ninja decided to sing in the competition and he participated in many competitions during his college life and won several awards & compliments.
Ninja was always in the front line for extra circular activities in the college. He was the leader of his school's team of Dance and participated in many dance competitions. Ninja is an Artist who has learned a lot of musical instruments also. He learned Algoje, Tumbi, Harmonium, Dhadd, Dilruba, Dhol, Gharha, Gagar, Bugchu, etc from his music guru "Harwinder Bittu" and he learned professional bhangra & boliya from his Ustaad "Pappi Gill". Then to improve his financial conditions, Ninja started doing Jagrans in Ludhiana.
Ninja's life had totally turning point when he met a popular music director & producer "Umesh Yadav Karma Wala". Umesh & Ninja's friendship is one of the best friendships in the Punjabi Music Industry. Ninja started working in the guidance of Umesh Karma Wala. He preferred to do practice for perfection, so Ninja did practice in the music field for a long time period of 8 years. He made his debut in singing with the song "And Mannd Ka Tola" which was directed by Umesh Yadav. But this song did not work well in the market. As they both were new in the industry at that time, they decided to release their next song "Thokda Reha" by themselves. This song got a good response from the audience.
Ninja got his first breakthrough from his super duper hit song "Pindaan Wale Jatt" in 2014. This song was written by Sulakhan Cheema and music was of JSL Singh. Umesh Yadav was the director & producer of this song and this song blasted like a bomb in the Punjabi Industry. With this superhit song, Ninja succeeds to made his good position as a Singer in the hearts of Punjabi audience. Then Ninja did a number of songs in his singing career. Some of his hit songs are Challa, Jattan Da Putt Mada Ho Gaya, Black Money, Oh Kyu Ni Jaan Ske, Viah, Naam Tere, Zamaana, Flying Cars, Evergreen, Gal Jatan Wali, License, Gabhru, Teri Bhabi Ae, Athra Subah, Kalla Changa, etc.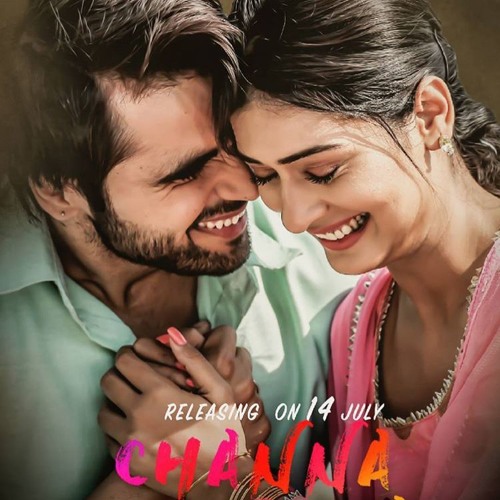 Apart from Singing, Ninja made his acting debut in 2017 with his Punjabi movie "Channa Mereya". In this movie, he did the main lead role with Actress Payal Rajput along with Amrit Maan, Karamjit Anmol, Yograj Singh & others. This movie was a Punjabi remake of South movie "Sairat" and the movie did a very good business at the box office. Recently in 2019, Ninja worked in another Punjabi movie "high-End Yaariyan" along with Jassie Gill & Ranjit Bawa. This movie got a very response from the audience also.